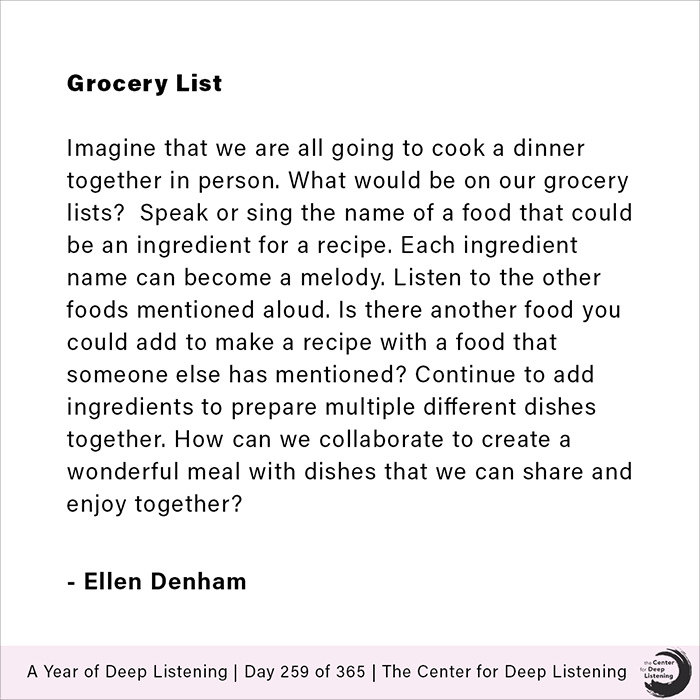 GROCERY LIST, by Ellen Denham
I wrote this score for the Daily Deep Listening sessions hosted by Fifth House Ensemble on Zoom in summer of 2020, when we were all isolated due to the pandemic. This score was performed on June 17, 2020.
Ellen Denham teaches voice and directs the opera program at Texas A&M University Corpus Christi. She has been interested in Deep Listening since studying the work of Pauline Oliveros while working on her doctoral thesis, "Improvisation as a Generative Tool for New Opera: An Exploration of Methods and Parameters." During much of 2020, she participated in daily Deep Listening sessions on Zoom with members of Fifth House Ensemble.