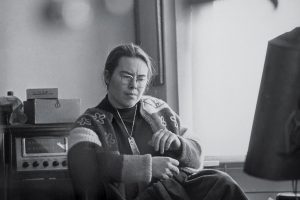 The Center for Deep Listening at Rensselaer stewards the practice of Deep Listening® pioneered by composer Pauline Oliveros, providing a unique approach to music, literature, art, meditation, technology, and healing. Oliveros describes the practice of Deep Listening as "a way of listening in every possible way to everything possible, to hear no matter what you are doing." Our mission at the Center for Deep Listening is to foster creative innovation across boundaries and abilities, among artists and audiences, musicians and non-musicians, and children of all ages.
The Center for Deep Listening offers an online Deep Listening Teaching Certification, houses the Deep Listening archives, sponsors Deep Listening workshops and retreats in a range of community settings, and connects students with Deep Listening teachers around the world.
The Center for Deep Listening was established at Rensselaer in June 2014 under the guidance of founding Director, Tomie Hahn, in order to steward the continued development of artistic expression, humanitarian scholarship, and understanding of human perception and cognition begun by Pauline Oliveros with her innovative Deep Listening practice decades ago. Oliveros, who taught a course in Deep Listening at Rensselaer since 2001, described it as a form of meditation that opens an expanded world of sound that helps students with learning in all disciplines. The center also assumed stewardship of the Deep Listening Institute that Oliveros founded in 1985 and has been working to expand its educational and research mission on the Rensselaer campus and beyond.
The Center for Deep Listening supports and is supported by a worldwide network of musicians, artists, scientists, and certified Deep Listening practitioners — an ever-growing community of Deep Listeners who strive for a heightened consciousness of the world of sound and the sound of the world.
Stephanie Loveless, Director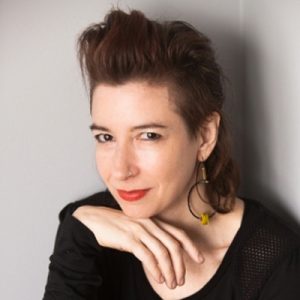 Stephanie Loveless is a sound and media artist whose research centers on listening and vocal embodiment. Her recent projects include a mobile web-app for geo-located listening, and sound works that channel the voices of plants, animals, and musical divas.
She holds MFAs from Bard College and Rensselaer Polytechnic Institute, and a certification in Deep Listening with pioneering composer Pauline Oliveros. She is a Lecturer in Arts and Well-being at Rensselaer Polytechnic Institute, and the Director of the Center for Deep Listening at Rensselaer.