Deep Listening Training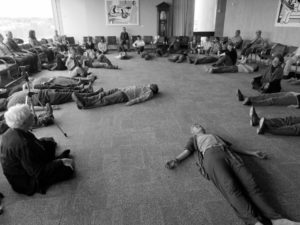 The Center for Deep Listening offers multiple online courses for those who are interested in discovering, exploring, or delving deeply into Deep Listening. Follow the links below to learn more about our programs!
Introduction to Deep Listening is a two-week experiential introduction to Deep Listening through collaborative and individual explorations in Sound, Dreaming, and Movement. More here.
Deep Listening Intensive I offers a three-month immersion in Deep Listening principles, practices, and philosophy. 
Deep Listening Intensive II is a three-month facilitator training program that deepens your listening practice, with an emphasis on the pedagogy of Deep Listening Study Circles, as well as providing support for your development as a Deep Listening facilitator. Successful completion of Intensive II leads to a Certification in Deep Listening®.