Sunnyside Child Development Center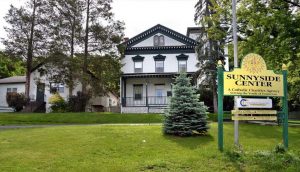 Since 2016, the Center for Deep Listening has provided creative arts and mindfulness workshops for 5-12 year olds at the Sunnyside Child Development Center's Summer Camp Program in North Troy, NY. This program brings weekly Deep Listening workshops, contemplative arts, creative arts, music, and movement workshops to over 100 youths over a five-week period.
This program is made possible through generous support from The Seymour Fox Memorial Foundation Inc. The camp workshops are staffed by Rensselaer faculty, graduate students, and an undergraduate summer intern from Lawrence University.
Lawrence University
The Center for Deep Listening affiliates program honors and furthers relationships with institutions that have embraced the teachings of Pauline Oliveros.
In 2019, the Center for Deep Listening joined forces with Lawrence University to create the first "CDL Affiliate" campus, headed by Dean Brian Pertl and Leila Ramagopal Pertl, both seasoned teachers of Deep Listening®. In the words of Brian Pertl, "Deep Listening's focus on attentive listening, mindfulness, creativity, and building community not only has been a positive enhancement to our world-class conservatory music training, but also allows our students who aren't pursuing music degrees to explore immersive musical experiences."
Read more here.
Lawrence University also works with the CDL to provide internships to Lawrence University students. This 10-week fully-funded internship includes work as a teaching assistant for a course on Deep Listening, working in the Center's extensive archives, and bringing Deep Listening practice into schools. Learn more about our LU interns here.