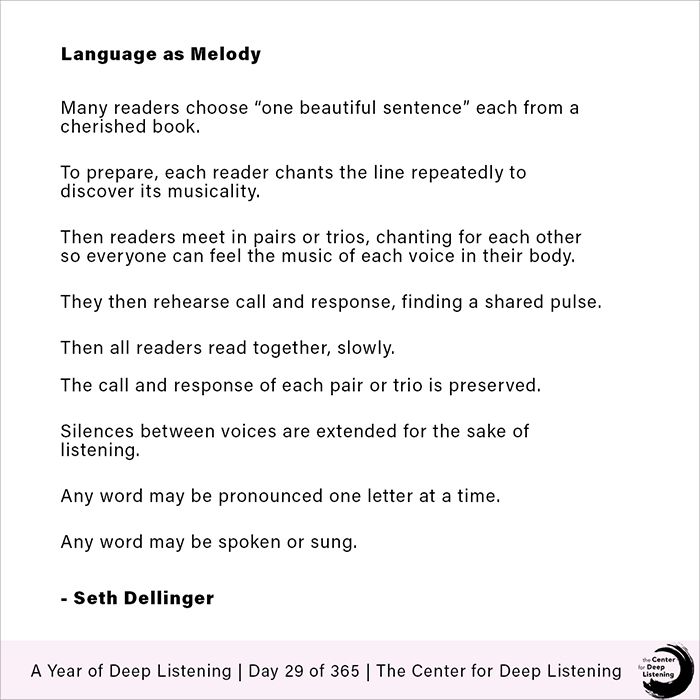 LANGUAGE AS MELODY, BY SETH DELLINGER
For any number of readers (large groups encouraged). For any duration (long durations encouraged). In public performances, the audience can be invited to participate by providing copies of the score and a menu of "beautiful sentences" from which to choose. The constellation of the performers presents another opportunity for creativity. If performed in a large space, readers can walk about while performing. Individual members of each call and response ensemble can space out as much as they like so long as they can still relate to each other.  Variation: with musical drone as accompaniment. 
Seth Dellinger is a life-long experimentalist, speaker of tongues, Feldenkrais practitioner, and creator of the Musicality of Being workshops.