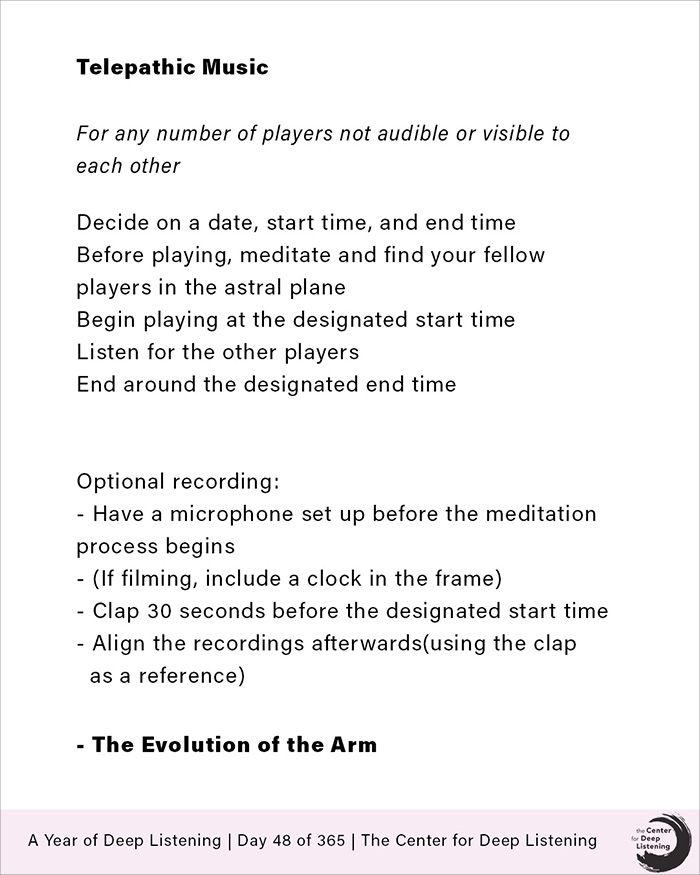 TELEPATHIC MUSIC, BY THE EVOLUTION OF THE ARM
Having muddled through the indeterminate, isolated reality of 2020, we found ourselves in 2021, longing to connect musically while preparing for the release of our first record. Tired of screens and glitchy internet connections, we decided instead to meet on the astral plane. The concept was simple: telepathy is instantaneous, it has no latency! We decided the date, start and end times, and recorded individually, unable to see or hear each other on the physical plane. Something interdimensional was created between us, but we didn't know what until we heard our individual recordings combined.
The Evolution of the Arm materialized from Buffalo's vibrant experimental music scene, and have been performing interdimensional chamber music for four years. With backgrounds in classical, jazz, noise, and theater music, they combine the subtle precision of notated concert music performance with the spontaneity of free improvisation. The instrumentation of oboe, piano, violin, and cello allows unique timbral combinations, while their heterodox approaches to counterpoint and form manifest as a kind of doppelgänger of classical music. They released their first album, Sounds Like, in July 2021.
Listen to an EP of Telepathic Music by The Evolution of the Arm, here: https://theevolutionofthearm.bandcamp.com/album/telepathic-music-vol-1-2