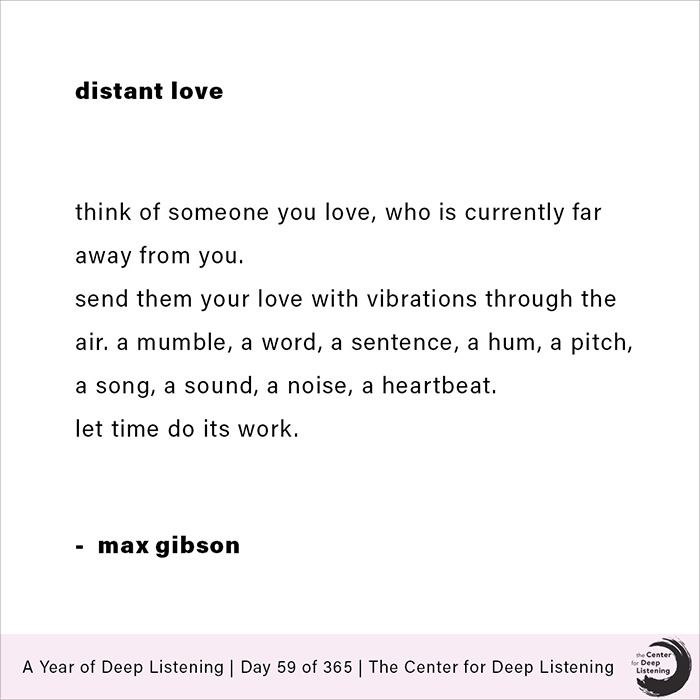 Distant Love, BY Max Gibson
Max Gibson is a British-Irish composer, performer, poet, and improviser. He has had works performed in Australia, Belgium, Brazil, Canada, Sweden, Turkey, the USA, and across the UK.
His most recent work focuses on aspects of expanded time, line and counterpoint, sound massing, the act of listening, and an engagement with configuring the space of performance and spectatorship through interdisciplinary approaches to composition.
His work is inspired and informed by medievalism, architecture, globalism, industrialism, astronomy and astrology, and the natural world.