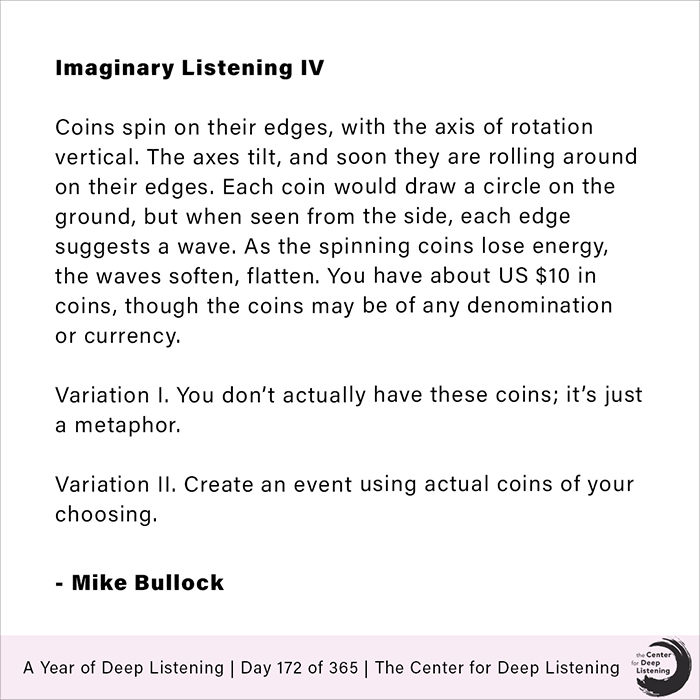 IMAGINARY LISTENING IV, by Mike Bullock
From a group of improviser's études written for Pauline's Deep Listening class at RPI when I was a PhD candidate there.
Mike Bullock is a composer, performer, and environmental sound recordist based in rural Massachusetts. He has been creating electroacoustic and improvised music since the mid 90s, and has performed across the US and in Europe. Bullock has received grants from the Pew Center for Arts & Heritage and the Foundation for Contemporary Arts. As Ears In Space, he also designs and builds wave field synthesis and other spatial audio arrays.
.