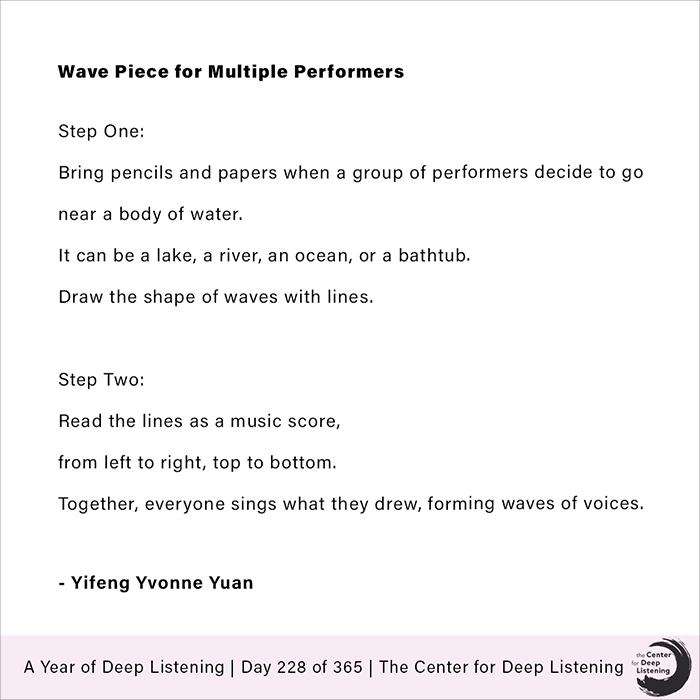 WAVE PIECE FOR MULTIPLE PERFORMERS

, by Yifeng Yvonne Yuan

I've always been attracted by the motion of waves, by their transience and their immortality. We see water ebb and flow by waves, and we hear sound appears and decays as waves. This connection between water and sound typically inspired me on writing this work, as I want to merge them into one. I see it, and then I hear it.

Yifeng Yvonne Yuan is 25 years old. She converts the frequency of herself losing socks into the frequency of the pitches; she weighs raindrops to decide the weight of her noteheads. She is a composer, born and raised in China, and currently lives in Los Angeles.
Yvonne graduated from UCLA with a Masters's degree in Music Composition. She studied with Richard Danielpour, Ian Krouse, Kay Rhie and David Lefkowitz. Her works are performed in the U.S, Europe, and Asia.