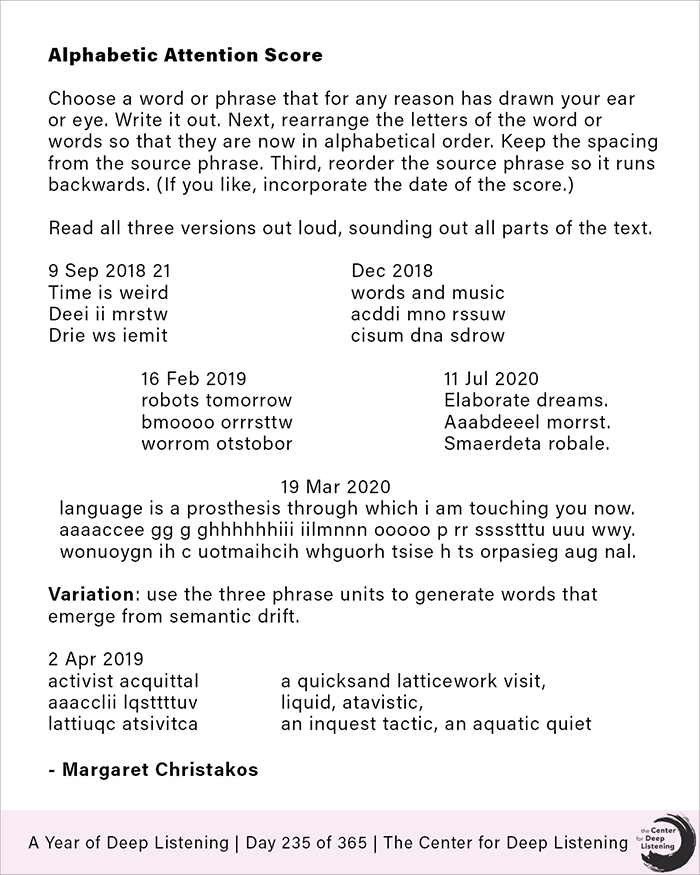 ALPHABETIC ATTENTION SCORE

, by Margaret Christakos

This score creates space to listen to words and phrases forward, backwards and as assemblages of movable phonetic sound. It opens up words as always in movement and en route toward other possible words. The action of composition creates time and presence. 

Margaret Christakos is a Canadian poet and writer. She has published 11 collections, as well as a memoir and novel. She lives in Toronto.