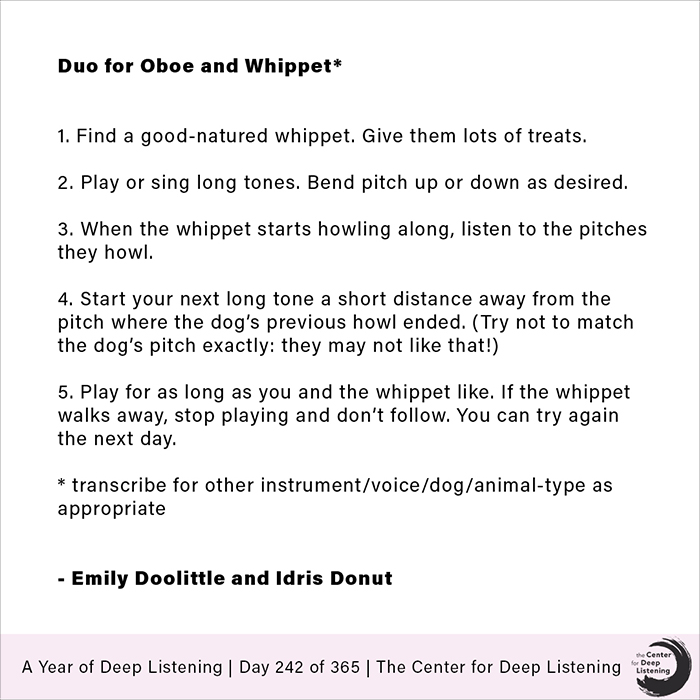 DUO FOR OBOE AND WHIPPET

, by Emily Doolittle and Idris Donut

Of course there is something humorous about the idea of a "Duo for Oboe and Whippet", but I have genuinely been enjoying duetting with my dog. Interaction and response are such key parts of music-making for me, and during the pandemic when it has been so hard to find safe opportunities for in-person music-making, I've particularly enjoyed finding this opportunity for sonic exchange with a member of another species, at home. This piece can be transcribed for any instrument or voice, and any dog, but I titled the score as I did to share the specificity of my own experience.

You can hear a performance of this piece (in trio version), here: https://www.youtube.com/watch?v=snVyZJkgQf0

Emily Doolittle is a Canadian-born, Scotland-based composer and researcher, with a longterm interest in the relationship between animal songs and human music.