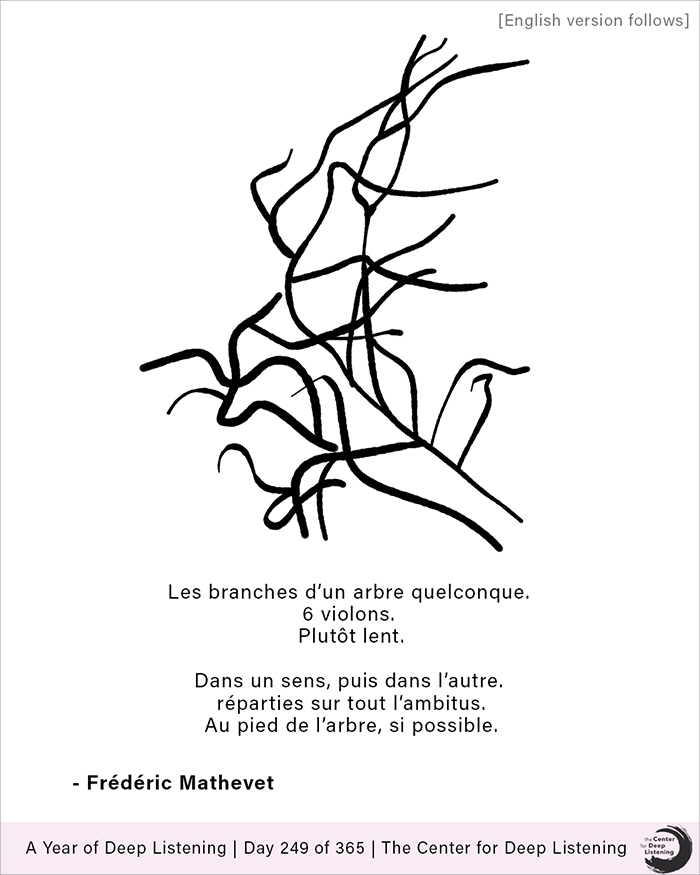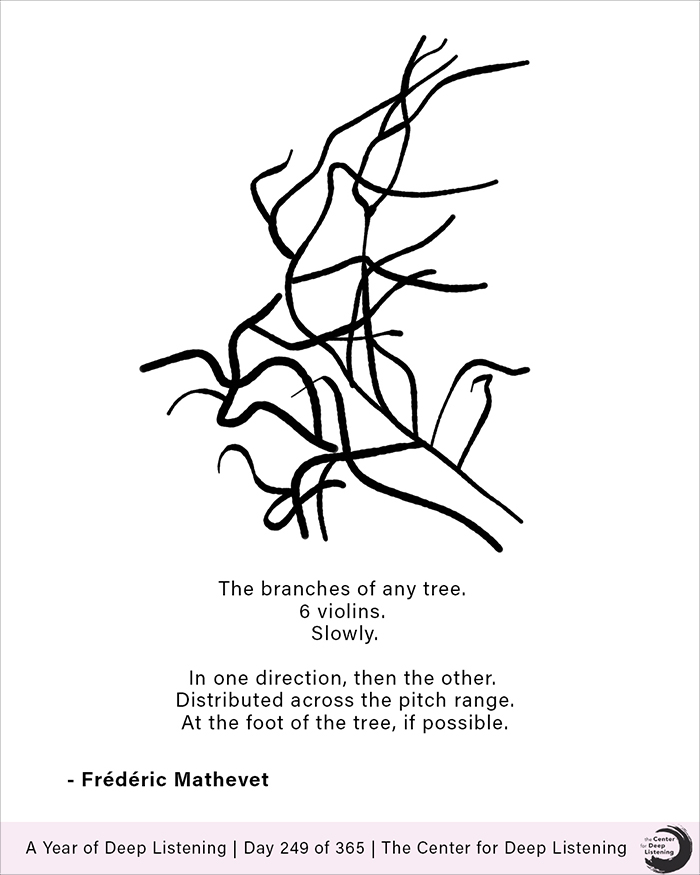 From Under_score: circumstancial scores, by Frederic Mathevet
In a way, I have a writing of sound and music that could be described as "pocket". "Noting" is a whole pragmatic ritual of organizing your pockets and the bottom of your pockets, to make yourself available in the present. Because the practice of notation, that is to say the capture of a circumstance, expects from those who devote themselves to it a certain frame of mind and enough time to seize the moment and the movement.
Frédéric Mathevet is defined as visual and sound artist. There is artist researcher associate at the institute ACTE, école des arts de la sorbonne. Phd of Arts, he is co-editor of the online magazine L'Autre musique. He has published two books of visual arts, the second issue is devoted to the particular case of music and has participated in numerous exhibitions in Paris, Montreuil, Toulouse, London (Morley Gallery), Athens, Leeds (International festival for artistic innovation).
.