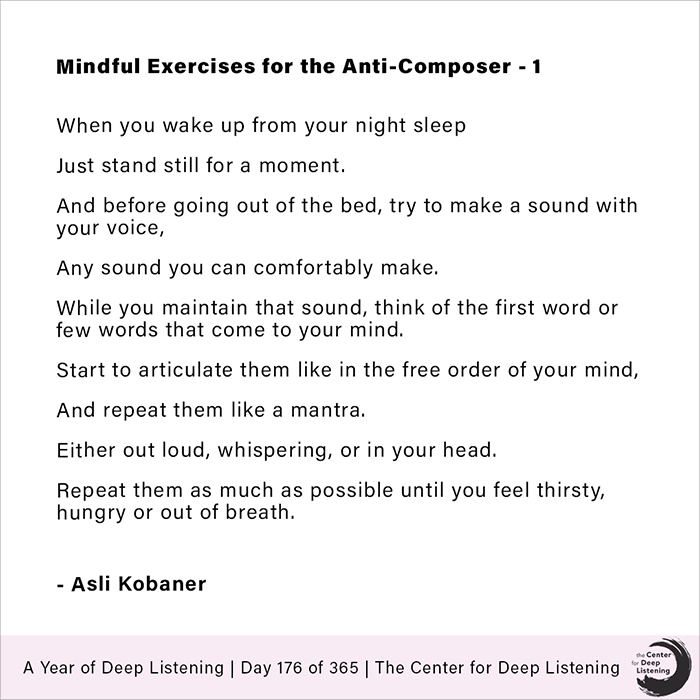 MINDFUL EXERCISES FOR THE ANTI-COMPOSER – 1, by Asli Kobaner
This exercise is for anyone who declares themselves as a composer; who hates any self-declaration as a composer; who feels like a composer; who hates a composer; who makes a living as a composer; who makes a composer; who makes noises like a composer; who eats, breaths, sleeps, dreams and drinks like a composer; sometimes, from time to time, or all-the-time.
Aslı Kobaner is a composer-improviser and sound artist. Their research and work investigate concepts of noise, affect, embodiment, crossculturality, creativity in the context of improvisation/noise activities, Metal Studies, contemporary art music and queer studies. They studied composition. They have released several albums including klank.ist and experimental hardcore/metal bands. They worked on short movie soundtracks, commissions for contemporary ensembles, video games and multimedia participating various festivals and galleries, both intrastate and abroad. They are a PhD Candidate at MIAM.
.