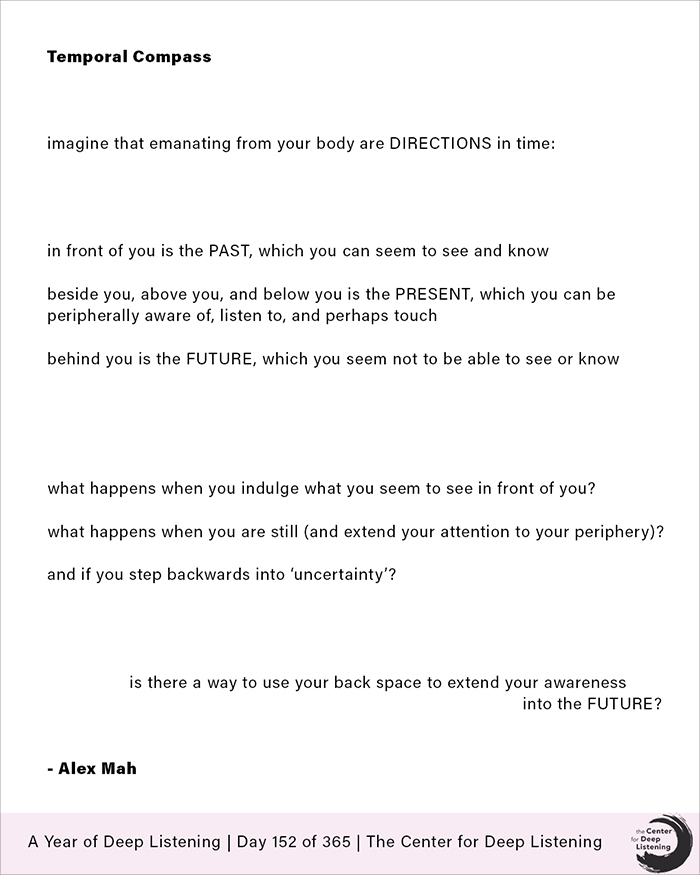 TEMPORAL COMPASS, by Alex Mah
temporal compass imagines that the interpreter is situated on a compass rose, with directions in space relating to directions in time. The score could be used to instigate a physical (and/or musical) improvisation where one explores the concepts of time in space. The questions, a nod to Pauline Oliveros, can be a starting point of inquiry.
Alex Mah is a composer and interdisciplinary artist whose scores use verbal notation to deal with ideas of open forms, performer choices, and the sensing body. He holds a BFA Music from Simon Fraser University (CAN) and an MRes from Bath Spa University (U.K.) under James Saunders, and has studied privately with Antoine Beuger (Wandelweiser). He has performed across Canada, Germany, Denmark, and the U.K.